Losing your father is an emotionally painful experience that can leave you feeling lost and overwhelmed with grief. During these difficult times, you can find solace in expressing your feelings through writing or reading poetry. Funeral poems for a lost dad can be a powerful way to honor loved ones, share memories, and find comfort in the beauty of words.
Whether you are looking for a poem to read at your dad's funeral or memorial service, or simply seeking a source of inspiration and support, here is a collection of 21 heartfelt and poignant funeral poems to honor your dad:
1. A Father's Legacy
by Anon
A father's love will always last,
A bond that time cannot erase.
His memories are locked within our hearts
And we see his love in every face.
He taught us right from wrong,
And how to be brave and strong.
His words of wisdom we carry on,
And with his love we're never alone.
So let us celebrate his life,
And all the love he gave,
For he was more than just a dad,
He was our hero to the grave.
2. If Roses Grow in Heaven
By Dolores M. Garcia
If roses grow in heaven, Lord,
Please pick a bunch for me,
Place them in my father's arms
And tell him they're from me.
Tell him I love and miss him,
And when he turns to smile,
Place a kiss upon his cheek
And hold him for a while.
Because remembering him is easy,
I do it every day,
But there's an ache within my heart
That will never go away.
3. A Father's Death
By Anon
A father's death
is never final.
It lingers in the air,
a chord played too long.
It drifts and seeps
into each room
like a secret.
The wind teases,
scatters his ashes
to the east,
to the west,
and from all the places
he has never been,
the wind brings him back.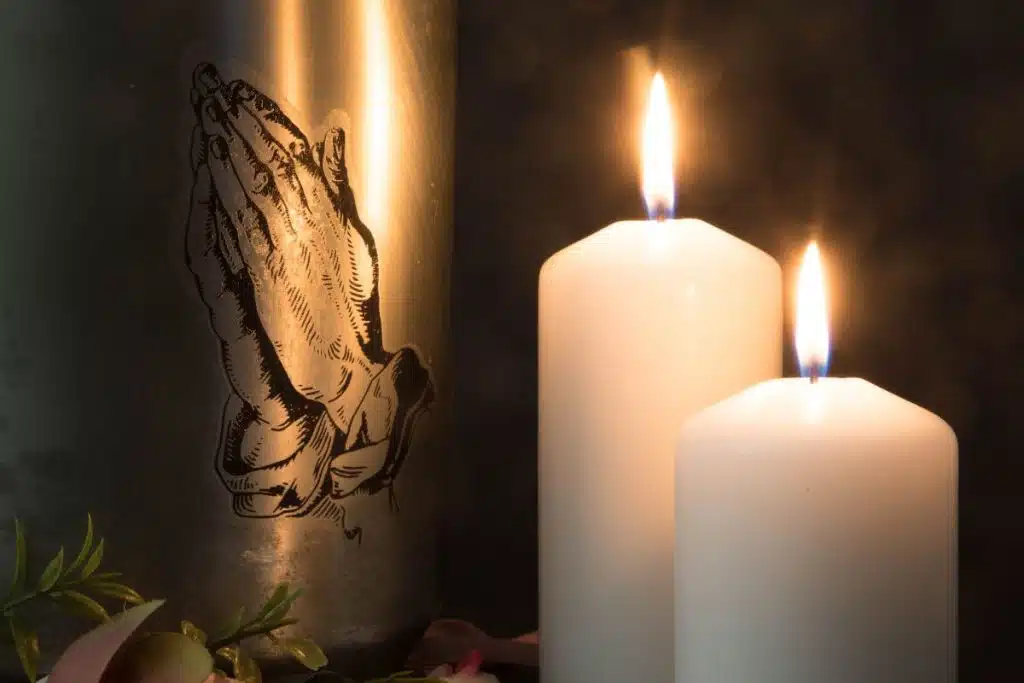 4. As We Look Back
By Anon
As we look back over time
We find ourselves wondering …
Did we remember to thank you enough
For all you have done for us?
For all the times you were by our sides
To help and support us …
To celebrate our successes,
To understand our problems
And accept our defeats?
Or for teaching us by your example,
The value of hard work, good judgment,
Courage and integrity?
We wonder if we ever thanked you
For the sacrifices you made.
To let us have the very best?
And for the simple things
Like laughter, smiles and times we shared?
If we have forgotten to show our
Gratitude enough for all the things you did,
We're thanking you now.
And we are hoping you knew all along
How much you meant to us.
5. Funeral Poem for Dad by Loving Daughter
By Anon
Father, to thy kind heart again
Comes a daughter in her pain;
Comes a daughter in her tears,
Mourning with the mourner's fears.
Hear her, father, and console;
Give the love that's in thy soul.
6. Not How Did He Die
By Summer Sandercox
Not how did he die, but how did he live?
Not what did he gain, but what did he give?
These are the units to measure the worth
Of a man as a man, regardless of birth.
Not, what was his church, nor what was his creed?

But had he befriended those really in need?
Was he ever ready, with word of good cheer,
To bring back a smile, to banish a tear?
Not what did the sketch in the newspaper say,
But how many were sorry when he passed away.
7. If I Could Write a Poem
By Anon
If I could write a poem
to make you come again,
I would ply the pen
until it crocked.
I would write about
the bluebells in the wood,
the sound of your voice,
the way you smiled.
8. You've Just Walked On Ahead of Me
By Joyce Grenfell
And I've got to understand
You must release the ones you love
And let go of their hand.
I try and cope the best I can
But I'm missing you so much.
If I could only see you
And once more feel your touch.
Yes, you've just walked on ahead of me.
Don't worry, I'll be fine
But now and then I swear I feel
Your hand slip into mine.
9. My Loving Father
By Anon
You always called me sweetheart
Or maybe silly goose.
And when we played those old board games,
You always seemed to lose.
Always there were little things
I did not notice at the time.
The little loves that fathers give you
That make me glad that you were mine.
10. The Tide Recedes
By Anon
The tide recedes
But leaves behind
Bright seashells on the sand.
The sun goes down
But gentle warmth
Still lingers on the land.
The music stops
And yet it echoes on
In sweet refrains.
For every joy that passes,
Something beautiful remains.
11. He is Gone
By David Harkins
You can shed tears that he is gone,
Or you can smile because he has lived.

You can close your eyes and pray that he'll come back,
Or you can open your eyes and see all he's left.

Your heart can be empty because you can't see him,
Or you can be full of the love you shared.

You can turn your back on tomorrow and live yesterday,
Or you can be happy for tomorrow because of yesterday.

You can remember him only that he is gone,
or you can cherish his memory and let it live on.

You can cry and close your mind, be empty and turn your back.
Or you can do what he'd want: smile, open your eyes, love and go on.
12. My Father, My Hero
By Anon
A father so strong, so kind, so true
A heart so big, a love that grew.
A life so full, a joy so bright,
Now you're gone, it's hard to fight.
But in my heart, you'll always stay
A guiding light, to show the way.
My father, my hero, forever missed
Your memory will forever persist.
13. Roses for Dad
By Anon
Roses
On your coffin
A daughter's last farewell
To the man who taught her so much
Of love
Of life
How to live well
What it meant to be good
As a person and a parent
A friend
14. Mirror – A Poem for Dad
By J. Allen Shaw
Dad, I am often told I am just like you.
I am honored beyond measure if that is true.
You were the best example of what a man should be.
I am overwhelmed that someone would say that of me.

I never told you enough, how proud I am to be called your son,
Now that you are gone, I want to tell everyone.
You gave me much more than a name,
Someday, I hope my son says the same.
15. The Broken Chain
By Anon
We little knew that morning that God was going to call your name,
In life we loved you dearly; in death we do the same.
It broke our hearts to lose you, you did not go alone,
For part of us went with you, the day God called you home.


You left us peaceful memories, your love is still our guide,
And though we cannot see you, you are always at our side.
Our family chain is broken, and nothing seems the same,
But as God calls us one by one, the chain will link again.
16. There is No Night Without a Dawning
By Helen Steiner Rice
No winter without a spring,
And beyond the dark horizon
Our hearts will once more sing…
For those who leave us for a while
Have only gone away
Out of a restless, care worn world
Into a brighter day.
17. In Loving Memory of a Father
By Anon
A life well-lived, now laid to rest,
A father, husband, and friend the best.
A man who always gave his all,
A heart of gold, a spirit tall.
His love was strong, his smile bright,
He lit up every day and every night.
He taught us well, and showed us how
To live with grace, and never bow.
He was our rock, our guide, our light,
A soul that shone so pure and bright.
We'll miss him dearly, but we'll hold on
To memories that forever live on.
His love will never fade away,
In our hearts, it will always stay.
A father, husband, and friend so dear,
Rest in peace, we'll always be near.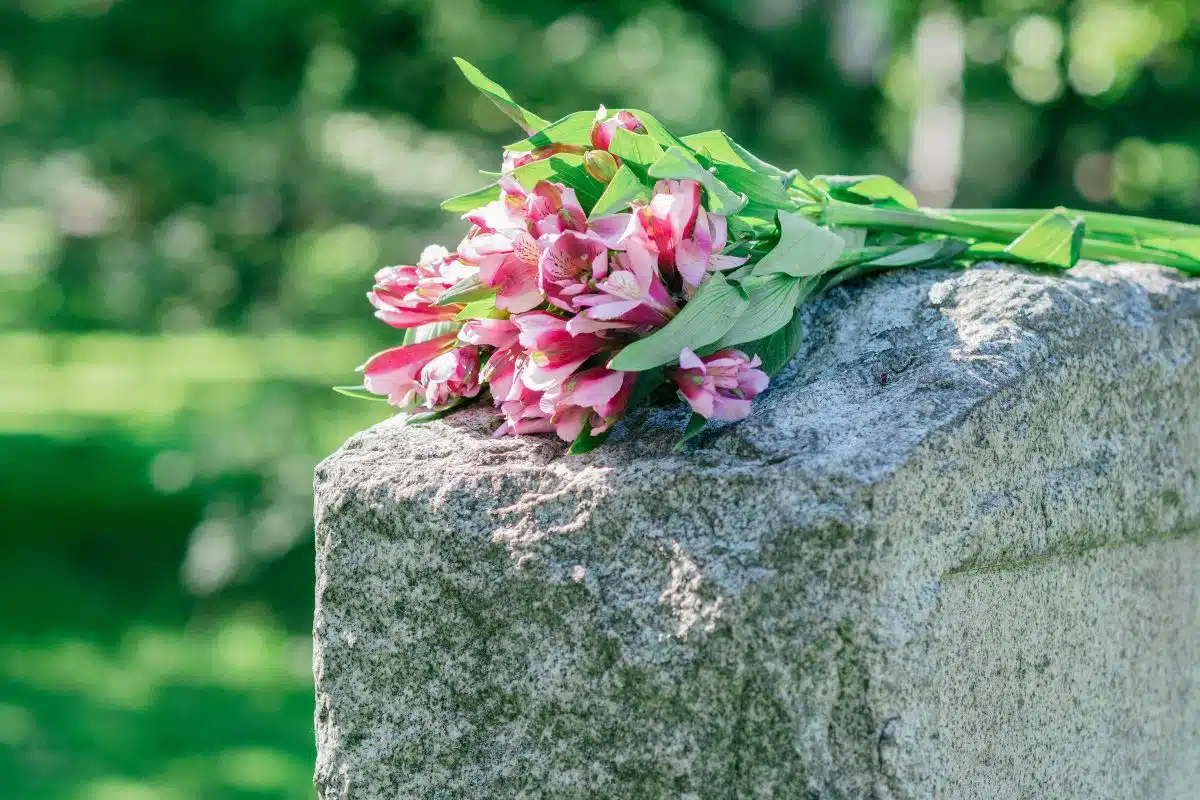 18. Our Father's Garden
By Anon
Our Father kept a garden.
A garden of the heart;
He planted all the good things,
That gave our lives their start.
He turned us to the sunshine,
And encouraged us to dream:
Fostering and nurturing
The seeds of self-esteem.
And when the winds and rain came,
He protected us enough;
But not too much because he knew
We would stand up strong and tough.
His constant good example,
Always taught us right from wrong;
Markers for our pathway that will last a lifetime long.
We are our Fathers garden,
We are his legacy.
Thank you Dad, we love you.
19. God Saw You Getting Tired
By Frances and Kathleen Coelho
God saw you getting tired,
And a cure was not to be
So he put His arms around you
And He whispered, 'Come to me'.
With tearful eyes we watched you,
As you slowly slipped away
Although we loved you dearly
We could not make you stay.
A golden heart stopped beating,
Hard-working hands at rest
God broke our hearts to prove to us
He only takes the best.
20. In Dad's Memory
By Anon
We'll always remember
that special smile,
that caring heart,
that warm embrace,
you always gave us.
You being there
for Mom and us,
through good and bad times,
no matter what.
We'll always remember
you Dad because
they'll never be another one
to replace you in our hearts,
and the love we will always
have for you.
21. Dad's Love Remains
By Anon
Those we love remain with us
For love itself lives on,
And cherished memories never fade
Because a loved one's gone.
Those we love can never be
More than a thought apart,
Far as long as there is memory,
They'll live on in the heart.